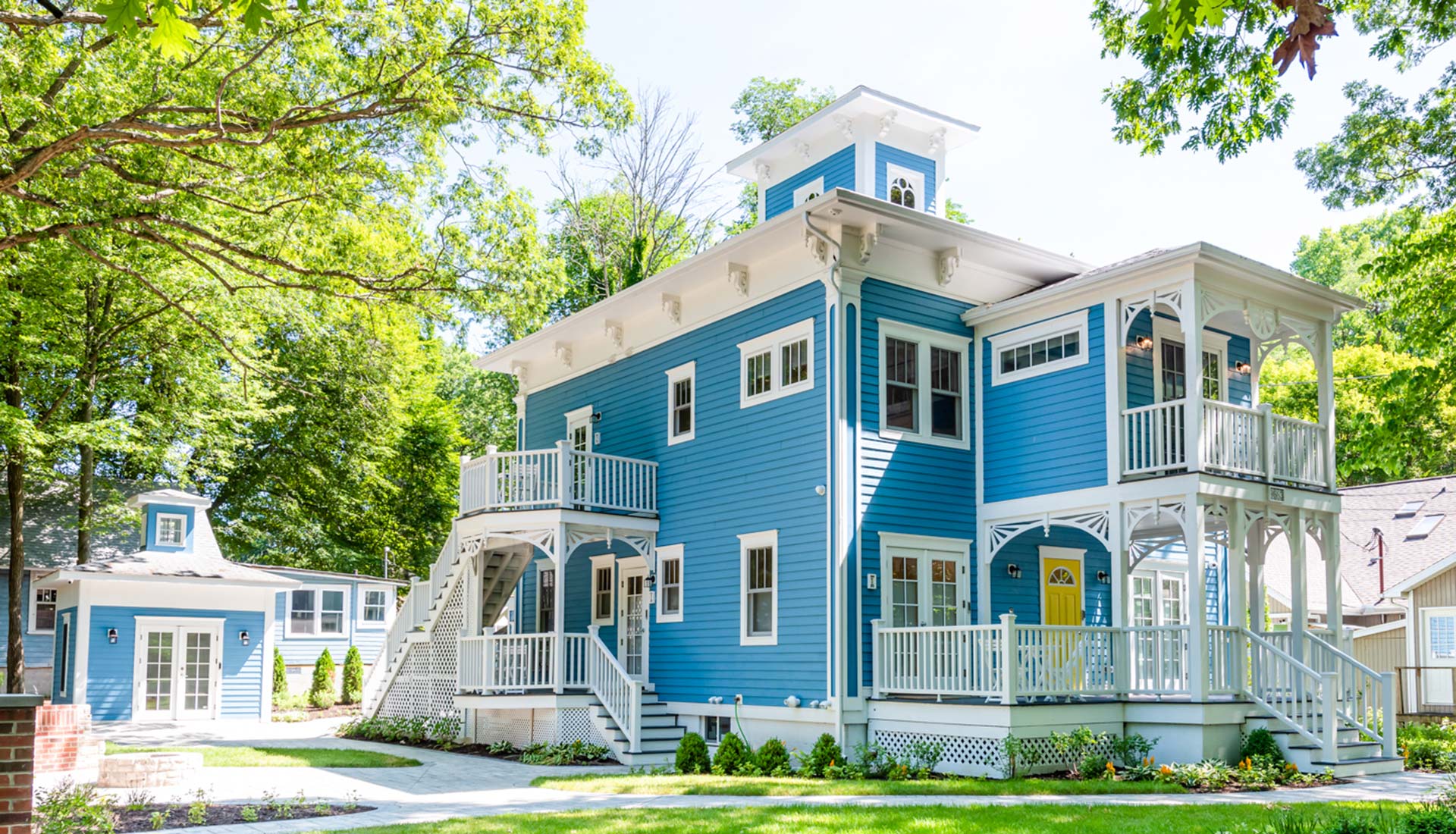 Union Pier Summer House
Five Luxury Suites With A Total Of Eight Bedrooms, Five Kitchens And Five Bathrooms That Have Been Beautifully And Completely Renovated
Vacation Rental Union Pier
There are five luxury suites with a total of eight bedrooms, five kitchens, and five bathrooms that have been beautifully and completely renovated that can comfortably accommodate up to 25 people. The Union Pier Summer House is the prefect vacation rental union pier.
Each suite has it own private access, a well equipped kitchen and includes a washer and dryer.
The Union Pier Summer House has all you require for an ideal week-long get-away or end of the week escape. Following a day on the Lake Michigan Beach, you can rinse off in the outdoor shower. Loosen up outside among the delightfully arranged yard and appreciate lounging around the fire pit enjoying a glass of wine or fire up the gas barbecue and appreciate eating a supper sitting under the stars.
Situated in Union Pier, The Union Pier Summer House is in the core of Harbor Country. Located on Berrien Street, between Red Arrow Highway and Lake Shore Rd., it's a short drive or walk to neighborhood shops, cafés, galleries, classical stores, the marina, gambling club, nearby distilleries, and wineries. Also, just a short one-block walk to the beach and the site where in the last part of the 1800s The once great "Union Pier" extended into Lake Michigan. Suites can be booked for the Summer season, and are accessible for end of the week excursions in the Fall, Winter, and Spring. Near both Chicago and South Bend for an end of the week trip.