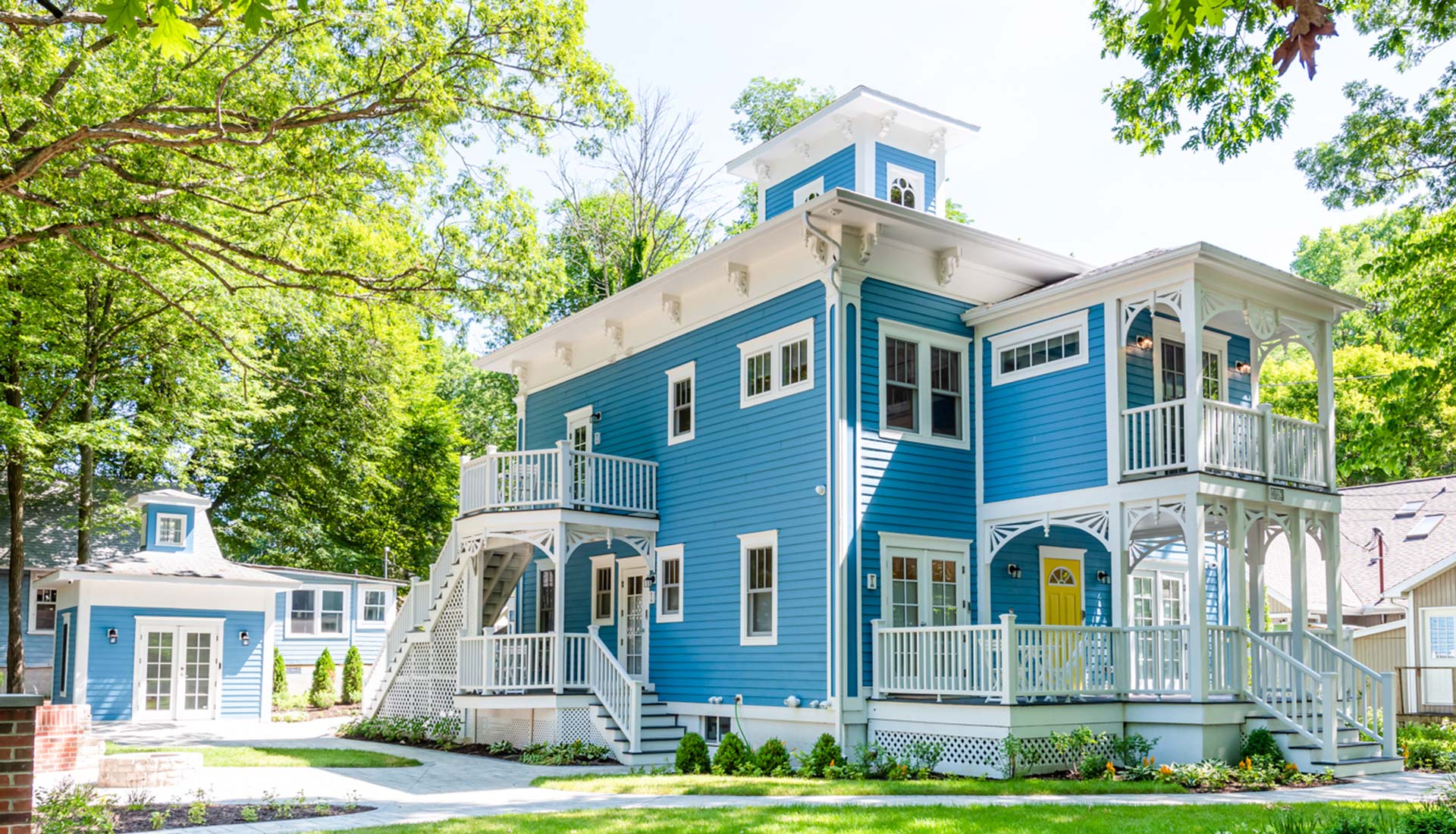 History
Union Pier Summer House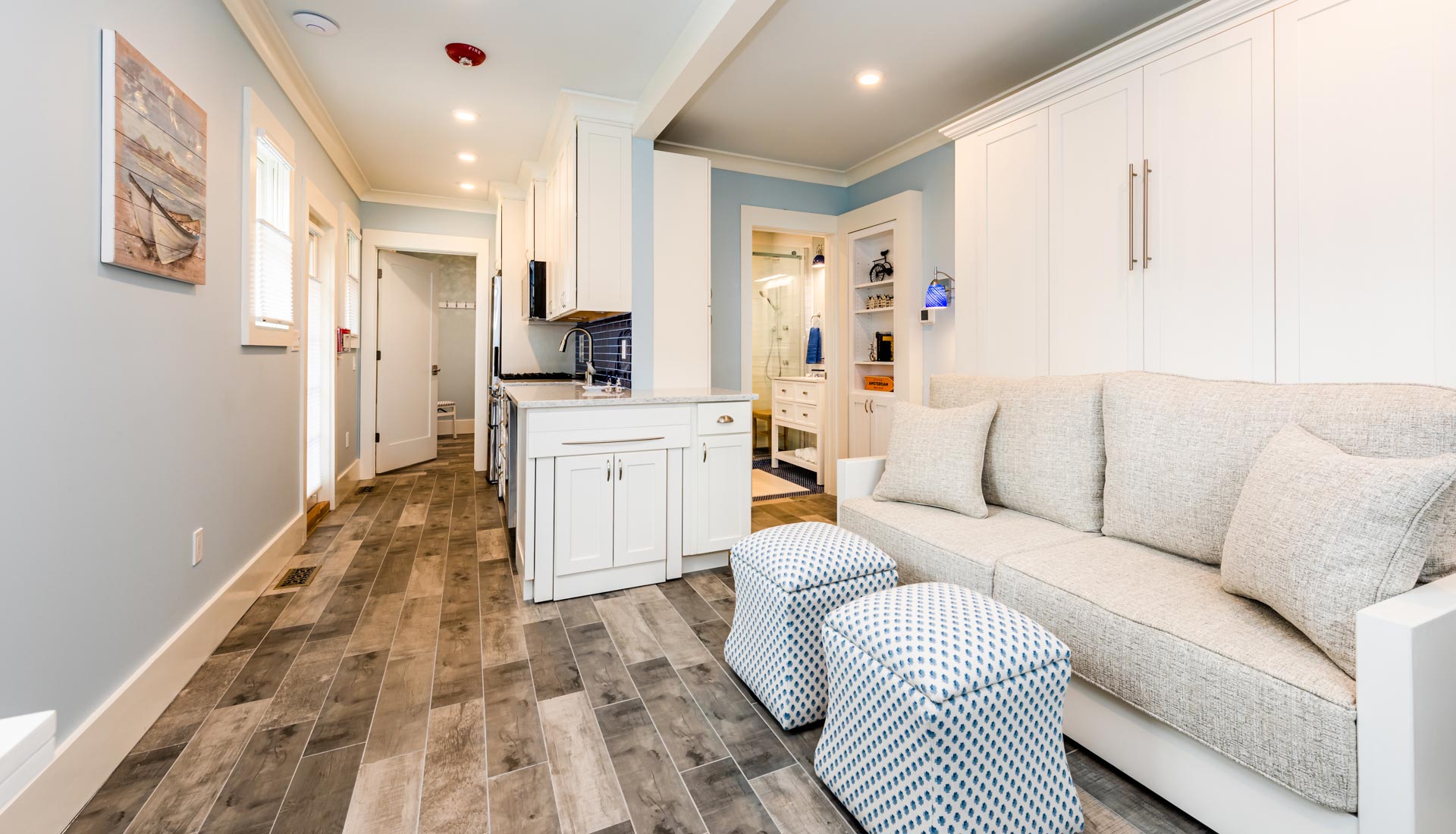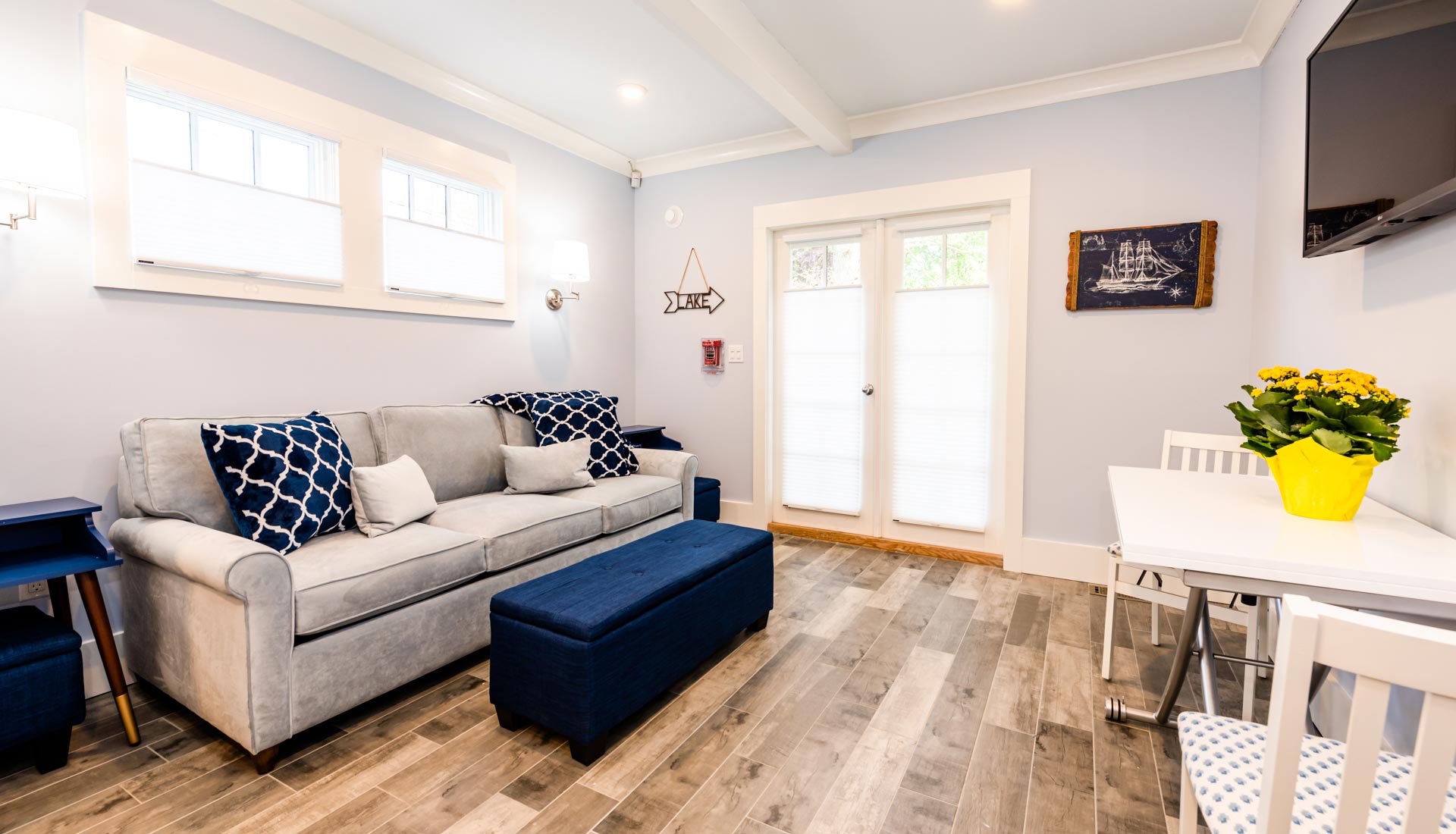 History
Strawberry Fields Suite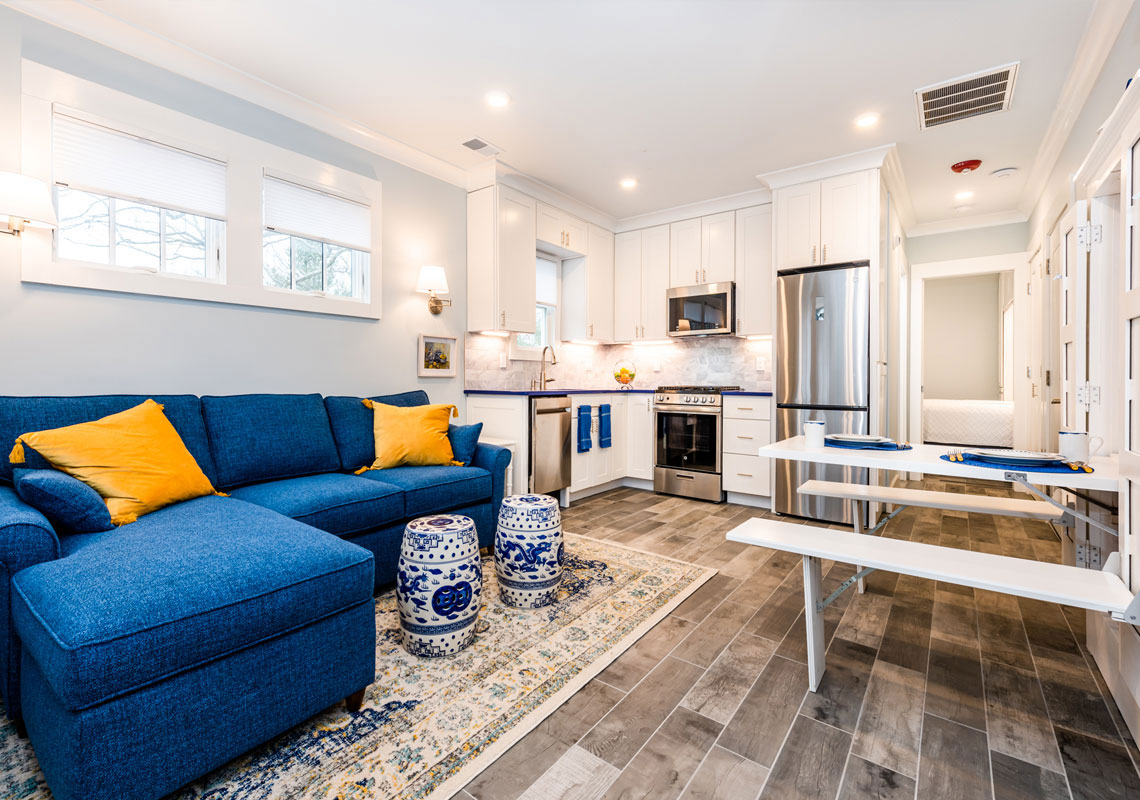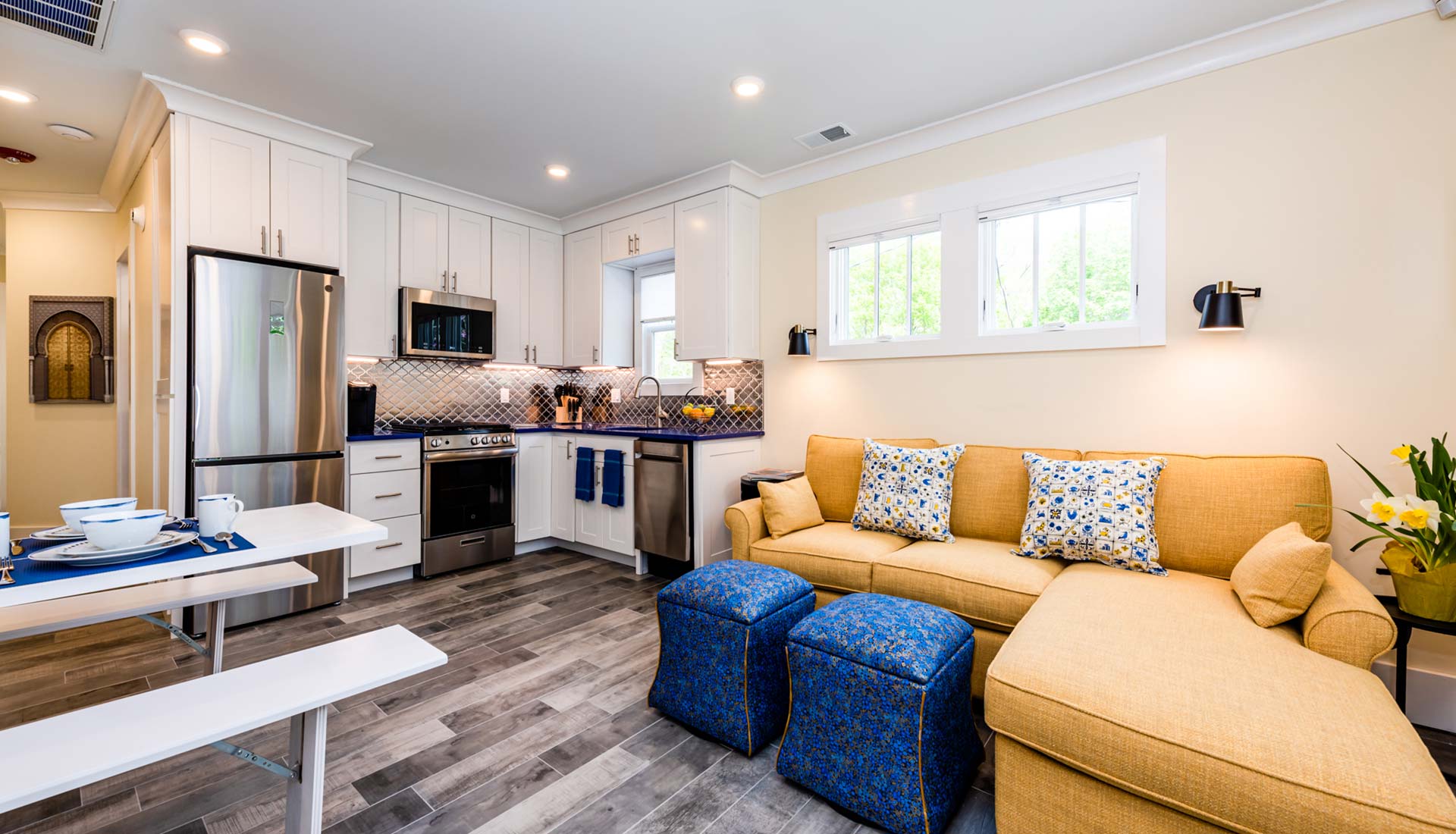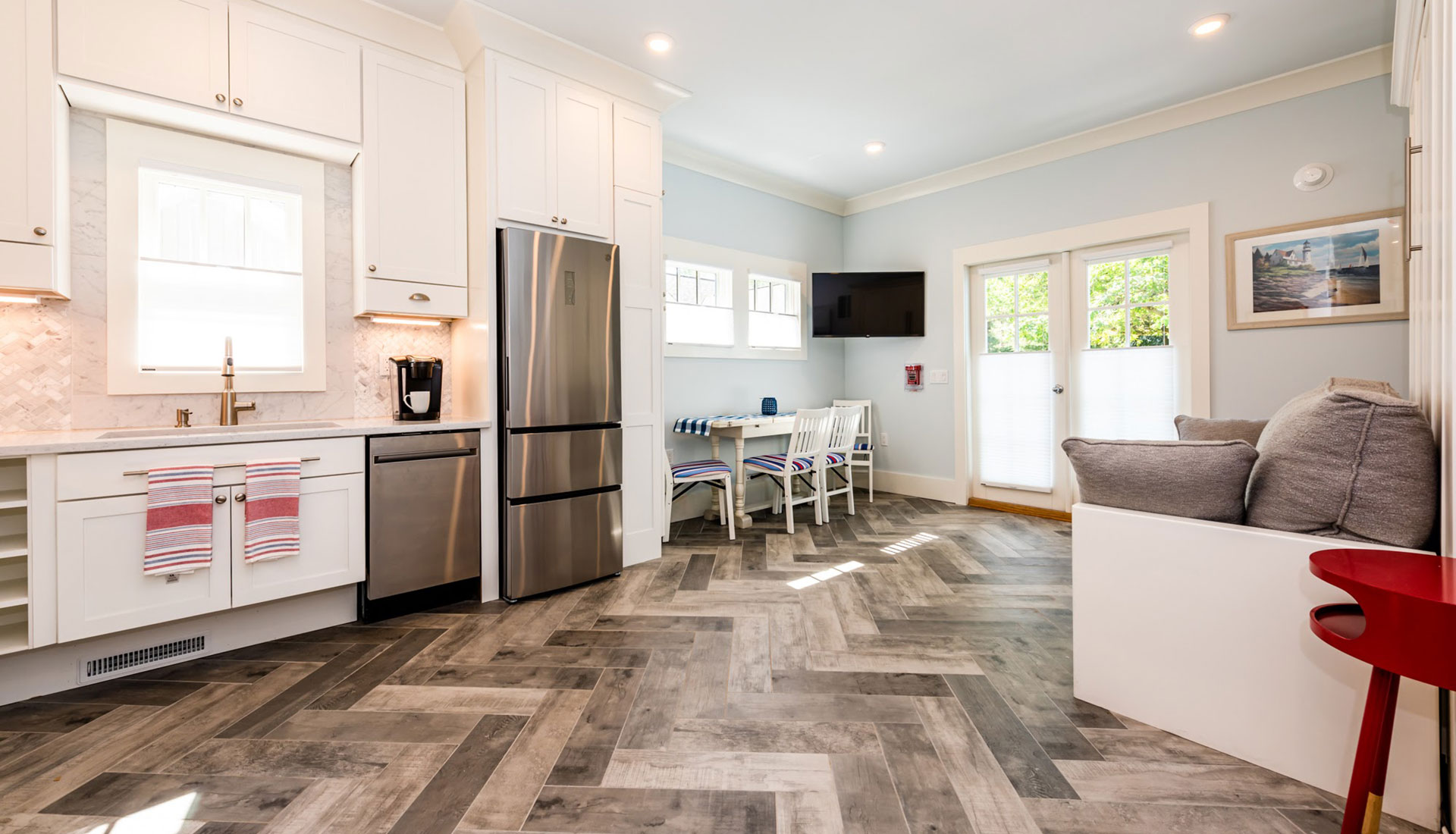 HISTORY OF
THE UNION PIER SUMMER HOUSE
The discreet ambiance of The Union Pier Summer House allows you to escape into old fashioned comfort with new fashioned style. Originally built in the late 1940's, it was renovated in 1987 to emulate the summer boarding houses that existed along the piers and beaches in the late 1800's. The many decks, balconies and gingerbread gables that grace the exterior were inspired by the mill-work craft and architecture from that period known as 'Italianate Victorian'.
With the help of the Hibler Design Studio, The Union Pier Summer House was completely redesigned, gutted and rehabbed in 2020.
There are five luxury suites with a total of eight bedrooms, five kitchens and five bathrooms that have been beautifully and completely renovated that can comfortably accommodate up to 25 people.
Each suite, either a one or two bedroom, all with luxury modern accommodations is fully furnished, offers luxury linens, has a well-equipped kitchen, upgraded bathroom, includes a washer & dryer and has its own private entrance.
The Union Pier Summer House has everything you need for a perfect week long vacation or weekend getaway. After a day at the beach you can use the outdoor shower to wash off the sand. Relax outdoors amongst the beautifully landscaped yard and enjoy sitting around the fire pit sipping a glass of wine or fire up the gas grill and enjoy eating a meal sitting under the stars.
Located in Union Pier, The Union Pier Summer House is in the heart of Harbor Country. Situated on Berrien Street, between Red Arrow Highway and Lake Shore Rd., it's a short distance to local shops, restaurants, art galleries, antiques stores, the marina, casino, local breweries and wineries. And only a short one block stroll to sandy beaches and the site where, in the late 1800's. the once grand "Union Pier" stretched into Lake Michigan. One- or two-bedroom suites can be reserved by the week in the Summer season, and are available for weekend getaways in the Fall, Winter and Spring. Close to both Chicago and South Bend for a weekend trip.
The five separate suites all with private entrances are beautifully appointed with modern amenities and multi-functional furniture. Each suite evokes its own mood, offering individually controlled central heat, air conditioning and a tankless water heater.
The Union Pier Summer House is the most exclusive summer rental property in Harbor Country. The perfect place to stay near Lake Michigan in Union Pier, Michigan. Close to New Buffalo, Lakeside and Three Oaks, Michigan.